PJ Becker & Sons Construction, LLC
A first-class project results from having an experienced team utilizing superior products. Over the past 10 years, we have established a committed group of builders and a network of dedicated subcontractors and suppliers with over 150 years combined of construction experience.
CORE VALUES
Construction's core values have been shaped over more than 10 years of delivering the finest construction services to our clients. They stood to the test of time and these principles remain our bedrock lynchpins. We never tried to cut on either quality, the pace of work or any other construction aspect. We stay true to our full promise of efficiency!
PACE
Our love for detailed, bullet-point preparations, as well as to open and clear project management and communication is what makes us faster than the competition. Recently we compared a technically similar 10-stories building that we built, and the other built by our main competitor. Their price and pace was 2 times lower than hours!
QUALITY
Quality is focal in every little aspect of the construction. The mindset of both our senior employees and all the way to our on-site contractors and construction workers centers on attention. It's out attention to details that allows us to work on a multitude of projects simultaneously, while staying on schedule!
ENVIRONMENT FRIENDLINESS
Besides valuing your time, your money and your vision for the project, we also value the Mother Nature as well…It cannot be denied anymore, that even the small construction implements the nature in a bad way… That's why we're leading the effort to use only eco-friendly materials and comply with keeping the environment unpollluted by the work we do!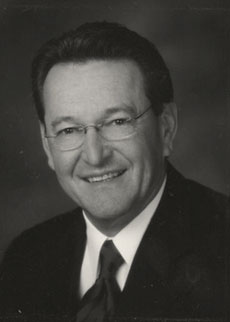 Peter Becker, Sr. - Owner
Pete Becker, Sr., a native Nebraskan, graduated from Marquette University with a degree in structural engineering, after which he spent four years as a pilot for the US Navy. In 1973, Pete moved to Las Vegas to work with his father-in-law, Joseph Blasco, in the family company, Arrow Ready Mix.

In the early 1980s, the Blasco family decided to start their next ambitious project, the construction and development of Spanish Trail Golf & Country Club. After the success of that project, they continued developing residential projects in the Las Vegas Valley, including the apartments at Angel Park, the Reserve Apartments, The Trails at Summerlin, and the West Trop Apartments.

Since then, Pete has become a licensed real estate broker for Trail Realty and served as a founding board member of the Bank of Nevada.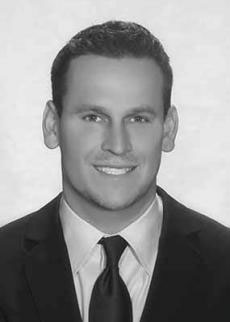 Michael C. Becker - Owner
Born and raised in Las Vegas, Michael Becker attended Bishop Gorman High School and graduated from the University of Oregon with a degree in Computer & Software Development. After working in Southern California for several years, Michael had the opportunity to return home and build custom homes for a family friend.

In 2005, Michael began working for Crisci Custom Builders. Starting as a superintendent, Michael worked his way up as an estimator and, eventually, project manager. In 2008, Michael partnered with his father, Pete Becker, Sr., and brother, Peter "PJ" Becker, Jr., to found PJ Becker & Sons Construction.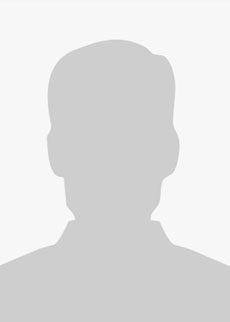 Peter "P.J." Becker, Jr. - Owner & Legal Counsel
Like his brother, Peter "P.J." Becker, Jr., is also a graduate of Bishop Gorman High School. After attending Pitzer College, P.J. received his law degree from the University of Arizona College of Law. He has practiced in Las Vegas since 1998. P.J.'s early career focused on litigation, construction, real estate, and contract and business law.

P.J. assists with all contractual and legal issues relating to PJB & Sons.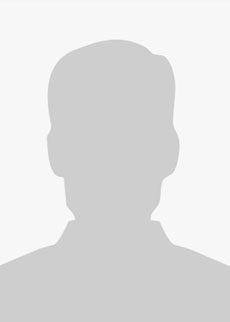 Stefan Dimancescu - Operations and Project Management
Stefan Dimancescu brings 15 years of project management experience and 10 years working in operations to his position at PJ Becker and Sons. Stefan specializes in restaurant construction and boosts the team with his background in entertainment and advertising.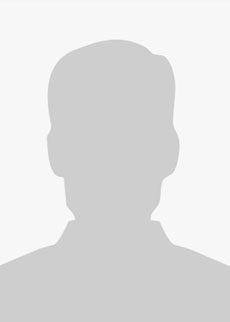 Joel Coffman - Project Management
Joel Coffman is a veteran builder with 45 years of construction and project management experience. From ground up to TI projects, Joel does it all: medical, dental, office, retail, automotive, and restaurant spaces.
Pete Becker, Sr., and his two sons founded PJ Becker & Sons Construction in 2008. Their combined experience and knowledge allow them to provide a superior craft while maintaining the reliable personal attention to customers afforded by a smaller firm.
PJ Becker & Sons Construction provides a hands-on contracting and construction management approach that provides clients with a fair and transparent relationship. From the top management down, our organization is full of drive and dedication from a project's inception to a project's successful completion.